Appliance Recalls
Check Your Appliance and Prevent Fires and Promote Safety
For a small fee, ($29.95 you may save a life) you can check your house appliance recalls  (max 15 total)  IF YOUR ARE READY CLICK ON THE RECALL CHEK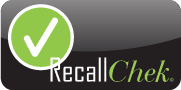 Why should I spend $29.95 on this service?   
FIRE                       Home appliances cause an estimated 150,000 fires a year, resulting in 150 deaths and more than $500 million in property damage. In the past five years, more than 7 million dishwashers have been recalled because of defects that could cause a fire. In addition, almost 8 million other appliances have been recalled for fire risks Why are so many recalls due to fire hazards? Consumer Reports says it's because appliances have gotten a lot more complex, so more can go wrong. In addition, many recalled products are being manufactured abroad, the majority inChina. IT MAKES SENCE TO CHECK ALL YOUR HOUSE APPLIANCES RECALLS.
ELECTROCUTION       Between 50-100 people die each year because of appliance elecocution. Why are so many recalls due to potential electrocution,? Consumer Reports says it's because appliances have gotten a lot more complex, so more can go wrong. IT MAKES SENCE TO CHECK ALL YOUR HOUSE APPLIANCES RECALLS.
CHOCKING               This  is a hazard that mostly affects children. Some appliances have small pieces and parts that break off. IT MAKES SENCE TO CHECK ALL YOUR HOUSE APPLIANCES RECALLS.
 FACT                      The Government & manufacturers may issue or change recall notices or warnings at any time. There is NO single, all-inclusive source of information on product recalls, defective products, or class actions UNTIL NOW and you will receive the most advanced recall report ever created.
 205 MILLION            Our sources have OVER 205 MILLION products in their database, going back to 1974, covering all major household systems & appliances do. IT MAKES SENCE TO CHECK ALL YOUR HOUSE APPLIANCES RECALLS.
 Report content         If you purchase, your report content will include
Nature of the Recall
Where the product was sold
How to remedy the defect
How to get the item repaired/replaced (usually free)
Manufacturer
Contact details
Business hours of the manufacturer
 Reports: Emailed directly to you!
Delivered in 2 business days or less
Summary
What to do if you have a recalled appliance
What to do if a manufacturer fails to respond
 What do you need to do?
Getall the make and model numbers for
Air Handler Units, including furnaces
Condensing Units
Water Heaters
Wall units
Kitchen appliances ,Refrigerator, Oven/Stove, Built-in Microwave, Dishwasher, Trash Compactor, Disposal, Exhaust Fans
Dryers and washers
Furnaces
AC units
and more
For a small fee, ($29 can save alife) you can check your house appliance (max 15 total)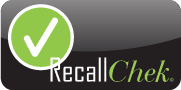 Below is the FREE advice section.
When operating appliances, be pro-active and follow a few basic appliance safety tips after of course, getting familiar with the manual. Keep everyone safe, including yourself:
Electricity and water shouldn't meet – do not allow electrical cords to sit, lay or come into contact with water or other liquids.
Never drape an appliance cord over, into a sink, or across a walking area or pathway. Gather excess cord and confine in a safe area behind the appliance.
Always use more caution when operating appliances with small children in the home. And teach older children/young adults how to use appliances safely; don't assume they already know.
Steam can burn – always use care to protect your hands where steam can be present.
Always place a humidifier on a stable platform, out of reach of baby's crib or toddler's access. Avoid draping cords that could be pulled. This is especially important when using a warm mist humidifier which contains very hot water.
Do not use any appliance that has a frayed cord, exposed wires, melted plugs or burn marks on the prongs. Repair or replace damaged cords and plugs, or discard for safety sake.
Do not plug any appliance into a suspected faulty electrical receptacle.
Have a qualified person check any receptacles that show signs or arcing, flashing, smoke, are loose or give any concern.
Never use any appliance that does not have a UL seal of approval and certification.
Use an appliance only for what it is designed and intended for; other uses could pose a hazard, void the warranty, or reduce its lifecycle.
Appliance cords are short for a reason – to keep the appliance as close to the receptacle as possible to avoid a hanging/draping cord hazard.
Only use appliances that are safe to use. Watch for unusual smells, noises or other sensory incidents that should not be present when operating that particular appliance. For instance, an iron that leaks could signal that interior seals are faulty; a humidifier that squeals or makes louder-than-usual noises could have worn fan bearings; a vacuum that emits a burning smell may signal an overheated motor.
Appliance cords should never get overly hot (could be warm). This could signal an electrical problem with the appliance or the receptacle.
Cords should not be used in close proximity to heat sources where it could become hot, melt, or deteriorate.
Vintage appliance requires even more caution and care because of age deterioration and possibly lack of certification or misuse. Some vintage appliances may not meet current electrical codes and should be used for display purposes only.
Appliances should be operated only on stable and dry surfaces.
Appliances should seldom, if ever, be used with an extension cord. If you must, make certain the cord is certified and rated for that appliance's wattage.
An auto shut-off function is a wonderful appliance safety feature, but do not misuse it. If there's only a smidgen of coffee left in the carafe, relying on the auto shut-off to turn the coffeemaker off in two hours, could pose a fire risk.
Monitor appliance use. However, some appliances may be safe to operate while out of the room, others require constant attention.
 For a small fee, ($29 can save your life) you can check your house appliance (max 15 total)