HOME INSPECTION    /  OHIO'S PREFERRED INSPECTOR
This video will explain everything that will happen during your home inspection.
Please watch. Cleveland Home Inspection from Cleveland's #1 Home Inspector Marko Vovk
Marko Vovk is one of  the preferred home inspectors  in the  Cleveland Ohio area that provides the home inspection service.  Marko  from Ambassador Construction  Consultants  LLC is a Cleveland based home inspection, investigation, and building science-consulting firm. Our focus is to help prospective property purchasers gain the proper and necessary knowledge of the conditions of their potential investments.
As the principal and lead inspector, Marko Vovk brings 25 years of full time inspection experience to the table. Marko Vovk has personally inspected over 14,000+ homes in the Cleveland real-estate market. Prior to that, he ran a full construction testing and inspection laboratory and was involved with many of the new construction on Cleveland's Skyline in the late 70's and all throughout the 80's. Marko's credentials include B.S. Civil Engineering CSU(1988), ASHI home Inspector Member, "Group 5000 Member", a US Patent holder, and holds numerous state licenses in termite, radon, and lead. Marko is also certified as a 203K Consultant, CIE (Certified Indoor Environmentalist), HVAC Certified Air Balancer, NCI Certified Carbon Monoxide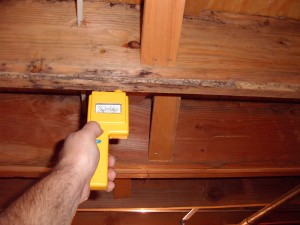 Consultant, ICC B1 Code Inspector,  and a few more. Some of the above can change from year to year. Marko is the co-author of the nationally sold book called "The Illustrated Mold Handbook " don't buy, it is overpriced and  and outdated. Marko also had four other nationally used reporting systems which are also older and  outdated. Maybe I am outdated.
DO NOT let your dream house become your nightmare. For your peace of mind, choose Marko Vovk  an ASHI certified inspector to perform your home inspection.
Purchasing a home may be the largest investment you ever make. A complete analysis by Marko  Vovk will provide you with the detailed information you need on the house before you buy, avoiding undiscovered, unpleasant, and costly repairs after you move in.
NOTE: We are not perfect, but we try to give you our 100% effort.
OUR MISSION:   "We strive to provide quality home evaluations that exceed client expectations and bring value to the client by providing current and objective technical information so that an informed decision can be made regarding purchase of the real-estate investment"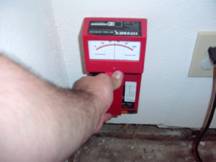 We do not alarm nor magnify house problems, nor do we trivialize or minimize them. We present house problems in an unbiased manner so the client can put them into proper perspective. We explain how the home works; explain unfamiliar systems; suggest maintenance methods; recommend improvements including energy saving practices, and point out ways to correct or avoid problems that can occur in the future.
THE HOME INSPECTION WRITTEN REPORT is thorough and presented in easy-to-understand language. Over 14,000 inspections performed by Marko have gone into the development of his nationally sold report. The report is over 35 pages with a typed summary.  The report is also generated at the time of inspection. PLUS you will reciever a 2,000-5,000 photos, 20-40 minutes of recordings on CD, or USB, or EMAIL.  Note: The typed summary (2000-5000 words) is emailed several days after the home inspection.
OUR HOME INSPECTION TOOLS . We have diagnostic testing equipment to help us evaluate your home. We use electrical testing meters, carbon monoxide pumps, gas leak pumps, moisture testing gauges, humidity-testing gauges and more. 
 TRUST US………………..WE SPEAK HOUSE
Marko E. Vovk  has been  an ASHI member for 15-20 years. ASHI members know houses. They are trained to objectively communicate to you what the house has to say. ASHI members have demonstrated technical proficiency and report writing skills and have committed to continuing education in order to achieve and maintain their member status. ASHI members also know about service. They have reviewed feedback from home-buyer surveys conducted by ASHI asking consumers what they want from a professional home inspector and they know ASHI wants and cares about feedback from consumers on how our members are doing.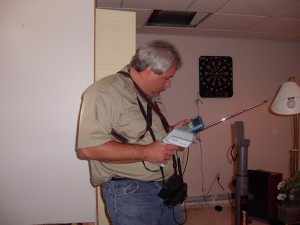 Members are committed to conducting inspections in accordance with the ASHI Standards of Practices. They are committed to abiding by the ASHI Code of Ethics and are dedicated to providing superior customer service. ASHI Members deliver more than a home inspection, they deliver the ASHI Experience.
Home buyers are not the only people who hire ASHI Inspectors. Home sellers also use ASHI inspections to gain knowledge of the condition of their home before placing it on the market. Smart home sellers know that knowledge about their home's condition makes the selling process more palatable.
Home buyers, home sellers, homeowners, or anyone who wants to make an informed decision about a house based on objective information deserves a professional ASHI home inspection.
For your home inspection, call Ambassador Construction Consultants Inc. and schedule you appointment.
Call 216-924-TEST (8378)  cell
For your home inspection, call Ambassador Construction Consultants Inc. and schedule you appointment.
Call 216-924-TEST (8378)  cell
The "Far Marko Side" Meets Jane Part One (Funny Video)
So you made it through my goofy video part one.
The "Far Marko Side" Meets Jane Part Two (Funny Video)
---
---
For your home inspection, call Ambassador Construction Consultants Inc. and schedule you appointment.
Call 216-924-TEST (8378)  cell
216-924-8378   or 216-431-8378